Meadham Kirchhoff was magical. The set itself was like we had been inserted into playground turned disco. The duo behind the collection gave us a very 70s grunge meets 90s rock full of velvet, lace, chiffon and checks.
70s and 90s inspiration morphed together in the collection.
Coloured tights, colour blocking and grungy dresses all reminiscent of the 70s and 90s.
Meadham Kirchhoff describe their woman to be an "individual" and individuality is what they gave us with their collection.
The veils were a highlight
beautiful girls
Fab colour combinations
The shoes as always kooky and fantastic.
Fun and playful catwalk props
Girls whizzed by
Meadham Kirchhoff know how to put on a hell of a show, it was the design duo at their best and we can't wait to see the next show.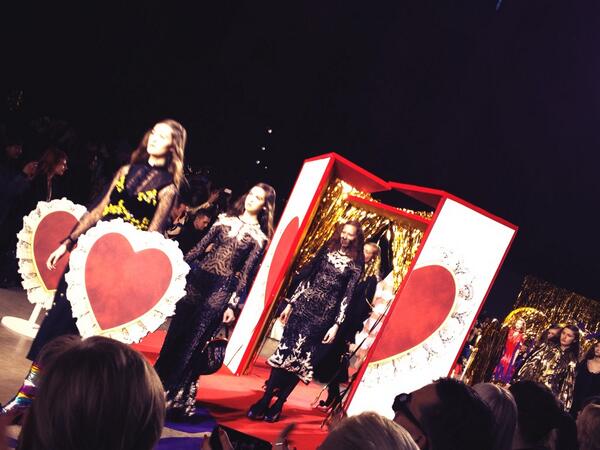 One of our favourite shows :)