Alice Temperley put on a show-stopper collection. The start of a "new era" gave us embellishments, texture, colour, lace inserts and even fur, there was nothing this collection lacked.
We were left inspired by the folklore-like patterns and embroidery among the garments.
The folkloric colours lifted the dark palette of the collection giving that extra bit of sex appeal.
The sheer panelling and embellishments on the dresses and skirts made us reminisce the Great Gatsby.
It felt like we were in the 1920s all over again, we want to be flapper girls too.
The plaits trend continued at Temperley London, this time round girly side plaits were the hair style of choice.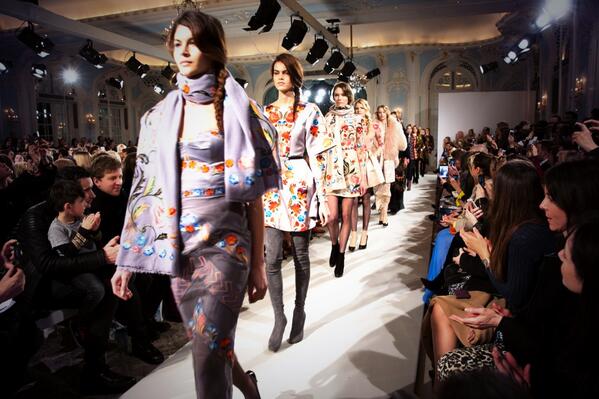 From pencil skirts to dresses to scarves and coats, by the finale we were amazed by Temperley's glamorous spin on folkloric bohemian.